Sucking off Santa with Chelsy Sun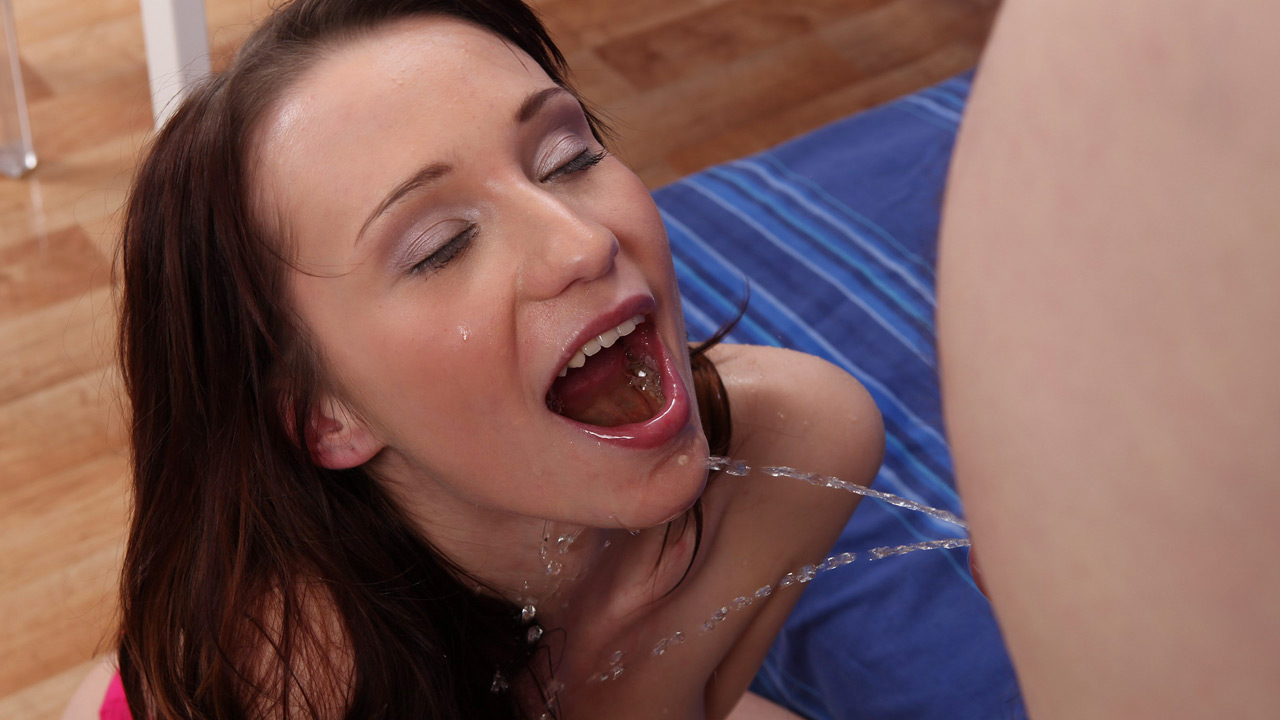 OR
Download and stream all our movies with monthly plans
Pay as you go = unlock only movies you want with token package!
Download full video here Download the gallery
Story
Santa cums early for horny brunette Chelsy as she makes her Christmas wishes ready for the big day. While sleeping on her bed, Santa makes an appearance and instead of sneaking around he lets Chelsy know he is there by waking her up. He gives her a naughty gift and while she is opening it, lets loose and sprays her with pee on tits. Her top gets piss drenched and Chelsy seems receptive. She will do anything to please Santa! She bends over and he continues to pee over her denim hotpants, soaking her from head to toe! Santa gets more than he bargained for as horny Chelsy starts to suck his cock. Santa wants her to try our her new gift, so after opening it, he fucks her with her new little vibrator! Chelsy pisses over her table and the pussy play continues with Santa lapping up more of her golden juices! Gorgeous Chelsy lays on the table and while she carries on sucking Santa's cock, he speeds things up as he fucks her with her little toy, occasionally taking it out of her pussy and letting her taste both her pussy juices and pee. Santa has got to have Chelsy and he forgets all about the presents he needs to deliver. There is only one present he has in mind as he fucks her tight pussy and pulls out to piss all over her bare ass up her back and over her hair! This teen brunette enjoys her golden shower and goes from pussy to mouth before pissing over Santa's cock too! The festive fucking continues and with plenty of piss drinking and peeing while fucking included, Santa empties his sack in Chelsy's mouth! We think she might be on the good list next year!
Starring
Chelsy Sun