Stolen Piss with Chrissy Fox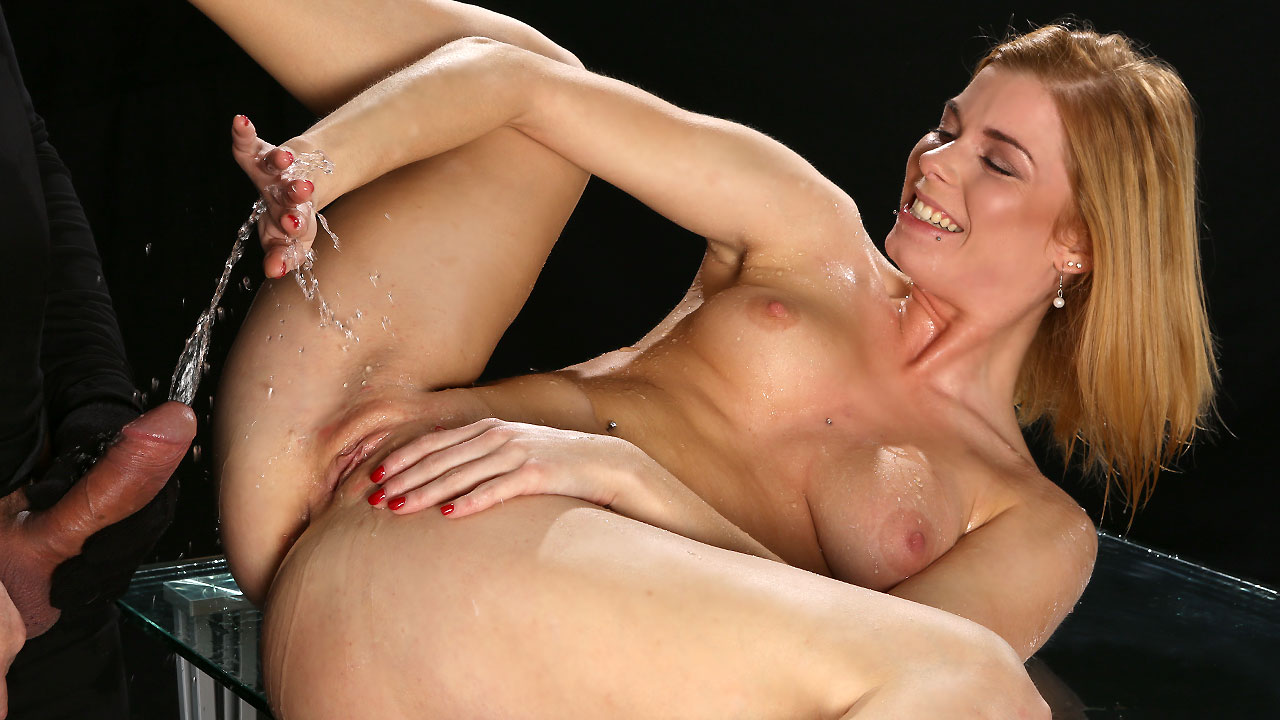 OR
Download and stream all our movies with monthly plans
Pay as you go = unlock only movies you want with token package!
Download full video here Download the gallery
Story
Gorgeous blonde Chrissy Fox features on ViPissy in quite an unusual scene where our guy wears black from head to toe and as pretty Chrissy is laying on a glass table, she gets sprayed with golden showers! Her outfit gets splashed with piss and this gorgeous blonde leans over the table and licks up our guys golden pee. She starts to suck his cock before getting undressed and once naked, Chrissy spreads her legs and pees all over the tip of her stud's dick. Getting onto her knees, Chrissy continues his blowjob and works both his shaft and balls with her mouth. He face fucks her and rams his cock as deep into her throat as she can take it then decides to give her some pleasure by licking her pussy. He starts to finger her and she sprinkles him with her pee. Soon, Chrissy gets her pussy filled with rock hard cock then she gets showered some more with our guys piss and it nearly fires her in her mouth too! Bending over, Chrissy catches her golden pee in a giant goblet then gets her collected juices poured over her pretty little face! After some more cock sucking and hardcore fucking, Chrissy takes a sticky load of cum over her mouth and all over her tongue!
Starring
Chrissy Fox