Shes A Keeper with Zena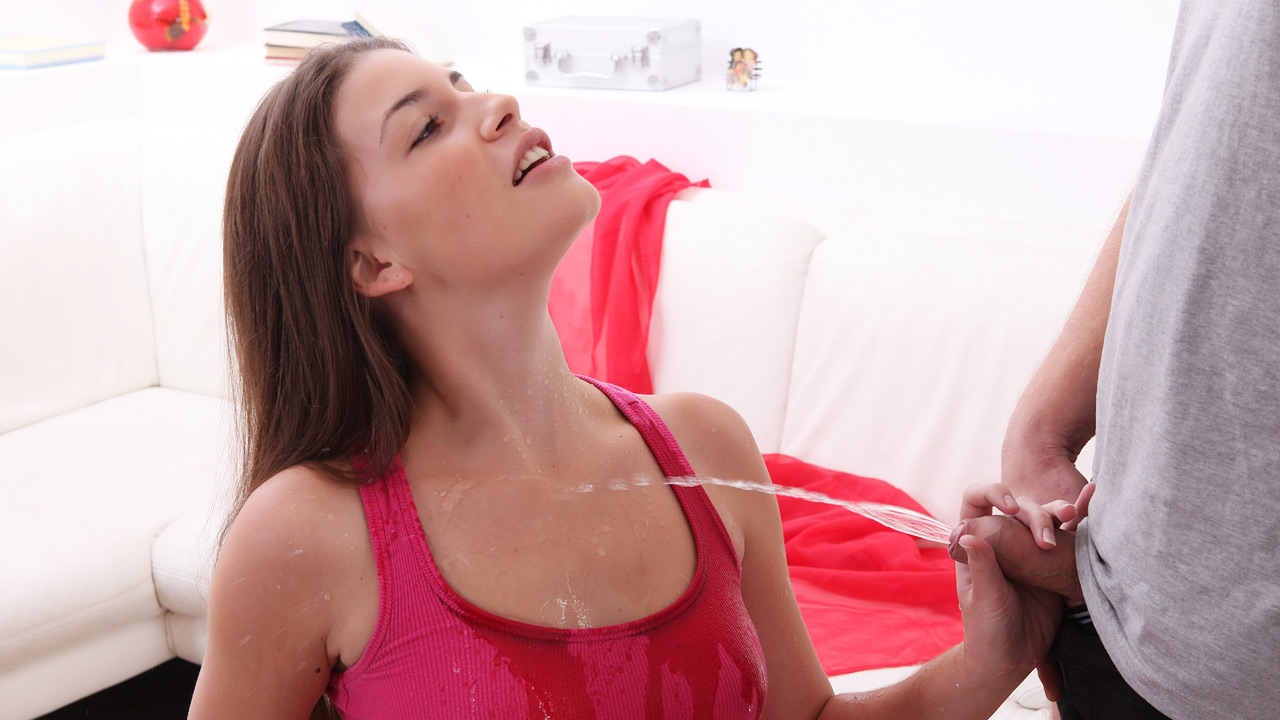 OR
Download and stream all our movies with monthly plans
Pay as you go = unlock only movies you want with token package!
Download full video here Download the gallery
Story
Today on Pee on Her we have the beautiful brunette Zena, another of our famous pissing pornstars! She is sitting on the floor reading a book when her boyfriend comes home and decides to give her an unusual treat! He pisses all over her and this turns her on instantly. Her tank top becomes sodden in golden piss and gorgeous Zena opens her mouth to taste his pee on her tongue! She starts to suck his cock and then once naked, Zena lays down and enjoys getting her ass rimmed while firing streams of her own piss over herself! She gets a pussy wash from her guy as he pusses right into her hole while she is gaped apart and Zena wants to ramp up the ass play! Firstly, her boyfriend uses his fingers to tease her tight ass before moving onto a blue textured sex toy! He takes aim and Zena gets more piss inside ass and all over her delicious looking pussy!. Kneeling on a foot stool, Zena goes back to treating her boyfriend with a blowjob and he face fucks her hard before bending her over and fucking her in the ass. Naughty Zena may look like butter wouldn't melt in her mouth, but goes from ass to mouth too! Next, this horny babe pisses again and catches her juices in a wine glass. She gets her boyfriend to pour the contents all over his dick while she continues to suck it, giving her more of a taste of her own juices and finally she takes a messy facial, with her makeup all smudged she looks like she has had one hell of a time! Washing down his cum, her boyfriend pisses in her mouth giving Zena one final taste of piss drinking!
Starring
Zena