Santa's Wet Treat with Alexis Crystal, Lexi Dona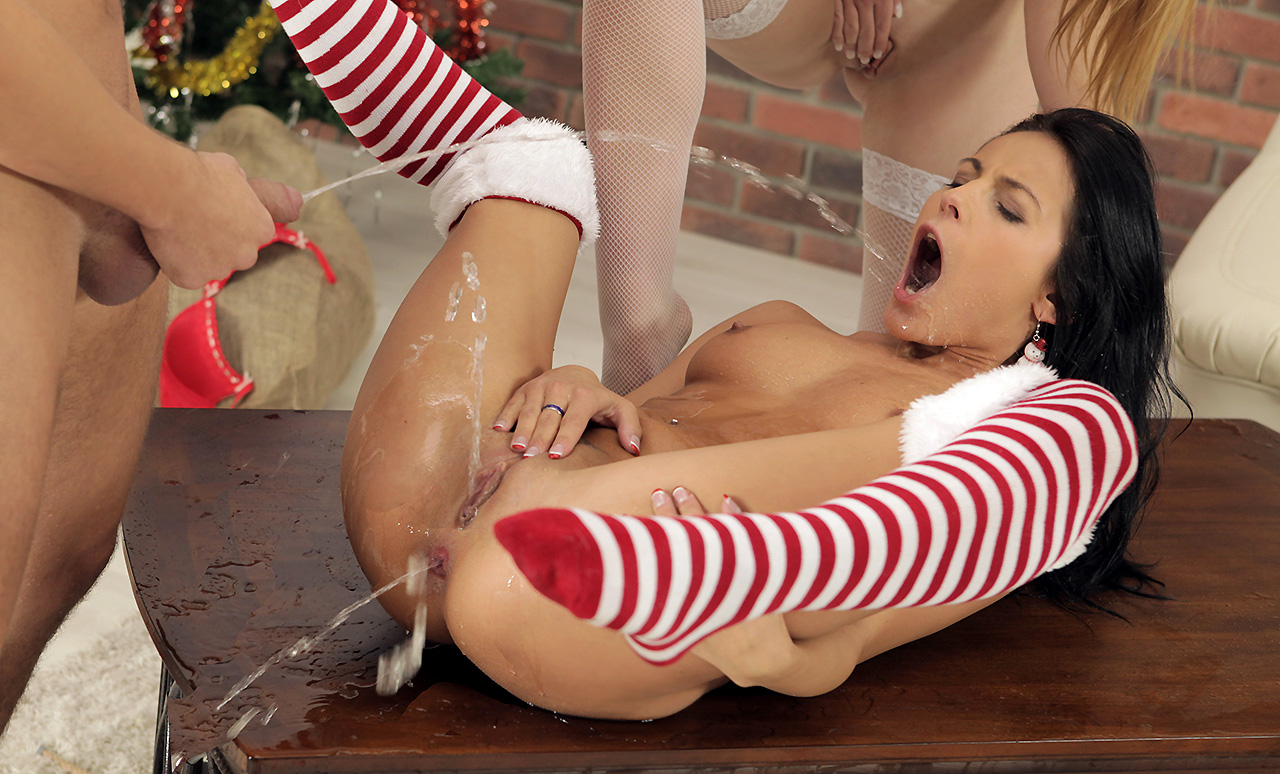 OR
Download and stream all our movies with monthly plans
Pay as you go = unlock only movies you want with token package!
Download full video here Download the gallery
Story
Suspicions are on the rise as people begin to realize that Santa never showed up for Christmas in our latest hd pissing porn scene. What could possibly have happened that would keep him away on his very favorite day all year? Lexi and Alexis - that's what happened. These young lovers have concocted a scheme to get Santa all to themselves this year and they have big plans for him. After snaring him in a net, the devious girls begin to devour his excited cock with their mouths, passing it back and forth like a lollipop. Santa soon finds himself stripped from his fuzzy red apparel and on the receiving end of fresh showers of golden piss. But he's not complaining! No... he wants his turn! After fucking both naughty babes from behind, St. Nick releases a river of piss so big that it looks like he's been holding it in all year. Alexis and Lexi are drenched in golden holiday cheer and loving every second of it. Christmas Eve comes and goes and still the jolly saint is so wrapped up in the dripping wet threesome that he's completely forgotten about all of the gifts waiting to be delivered. He's too busy making sure every hole gets filled with hard cock in this piss fuck. Oh well... there's always next year, right?
Starring
Alexis Crystal
Lexi Dona