Piss Cocktail with Kitty Jane, Samantha Jolie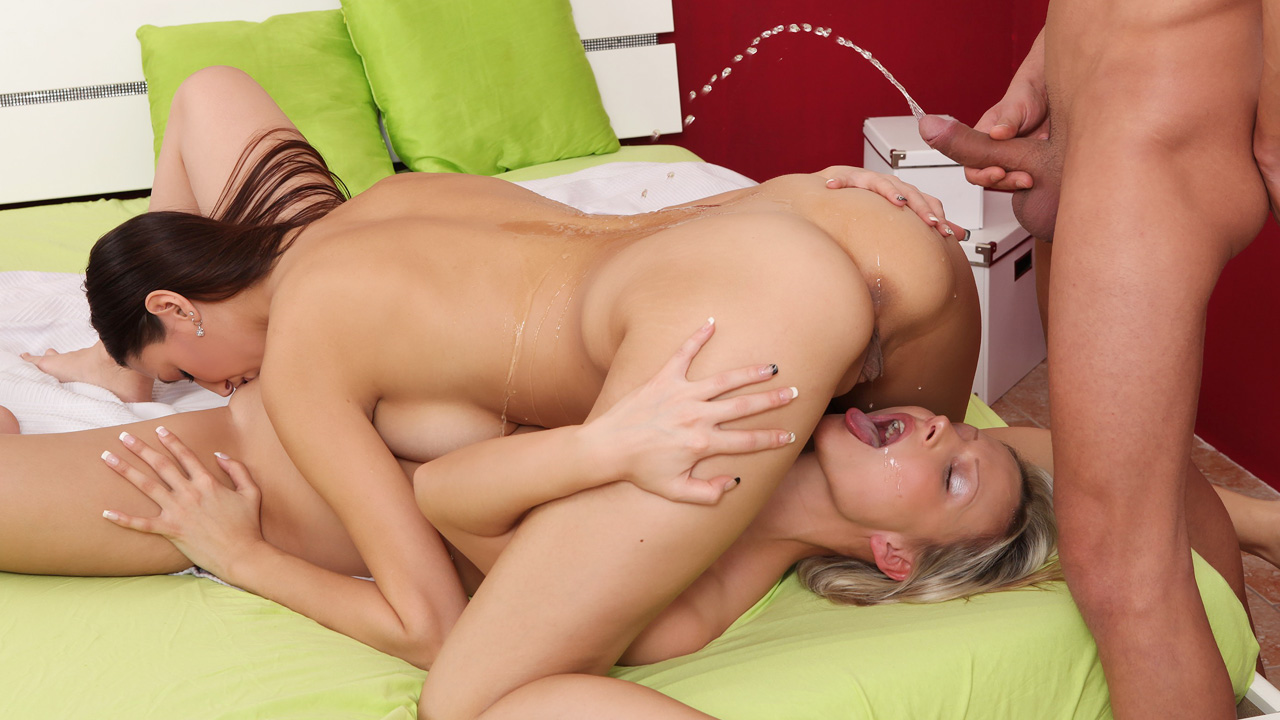 OR
Download and stream all our movies with monthly plans
Pay as you go = unlock only movies you want with token package!
Download full video here Download the gallery
Story
Join us for not one, but two pissing pornstars here on Pee on Her. Samantha Jolie and Kitty Jane are getting cocktails made for them by a professional barman and they both think he is really hot! They flirt with him while tasting their drinks which end up being rather tasteless so these lesbian babes decide to make their own cocktails! Using part of a cocktail shaker, Samantha catches some of Kitty's golden piss then fills it up with her own juices too! They decide they want to share the barman and he has no objections so they move over to the bed and start to suck his cock together. While Samantha continues her blowjob, Kitty stands over her and lifts up her dress, showering her in golden pee. These horny girls kiss while the barman releases a stream of his own piss, giving them a taste of piss drinking. They passionately kiss and share his juices before Samantha gets her turn to stand above them and piss over them too! Now everyone is naked and enjoying some fucking as these girls take turns riding the barman's cock. This threesome is certainly kinky as Samantha and Kitty enjoy a 69 while being sprayed with more of the barman's piss! He shakes his cock and really covers Kitty's back while she rides Samantha's face. Kitty lays down as Samantha towers above her and sprays pee on tits while gorgeous Kitty rubs her pussy! Finally these lesbian friends kneel on the pee soaked bed and enjoy more of the barman's piss as he sprays into their mouths!
Starring
Kitty Jane
Samantha Jolie