Draining Fawkes with Charlotte, Gabriela Daniels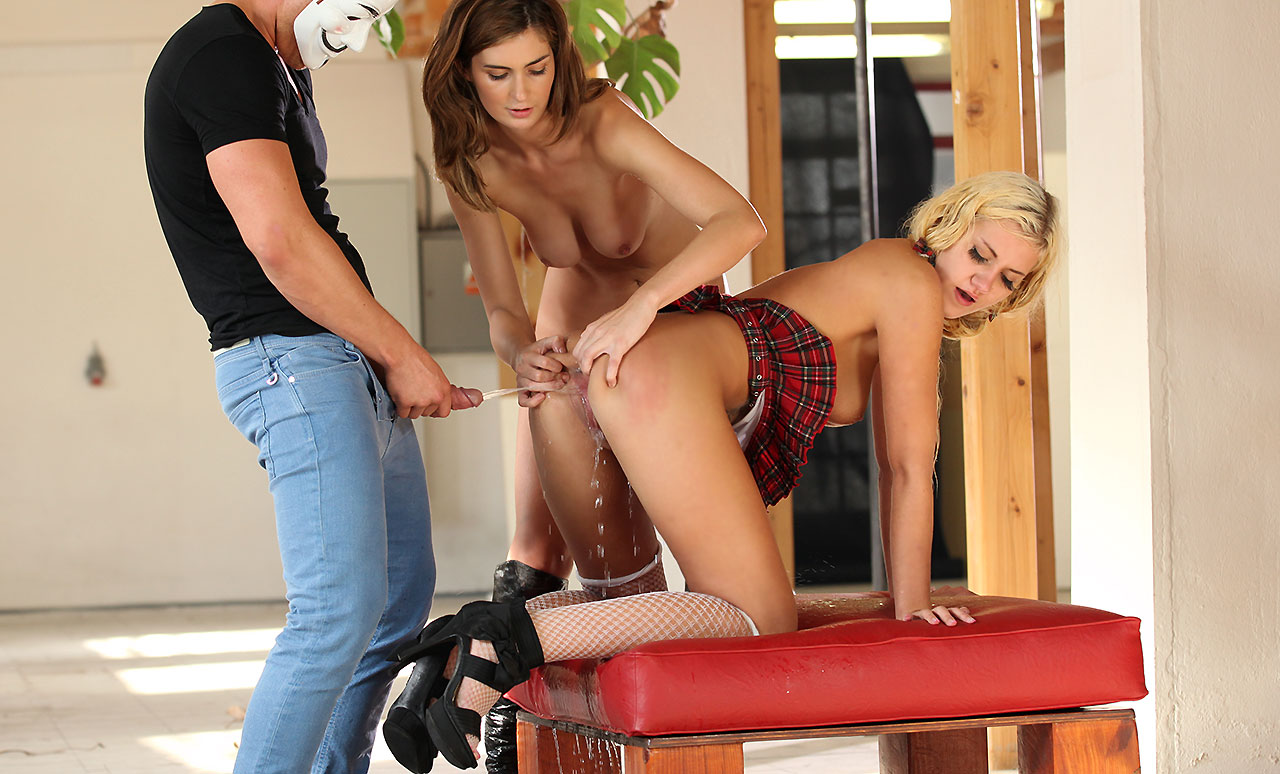 OR
Download and stream all our movies with monthly plans
Pay as you go = unlock only movies you want with token package!
Download full video here Download the gallery
Story
Gorgeous blonde Gabriela is playing the submissive slave in this horny pissing porn scene and although she is bursting at the seams with pee desperation she must obey Mistress Charlotte and hold her pee in even longer. While sitting on a glass chair, Gabriela is caught peeing, her long stream showering the floor beneath her so Mistress Charlotte makes her pull up her soaked panties and stand up. She kneels Gabriela down and pulls down her own denim jeans before spraying her in golden showers, soaking her white fishnet stockings and working her way over to Gabriela's pussy. Mistress Charlotte brings in a male companion, known as Fawkes who proceeds to piss all over Gabriela. Mistress Charlotte wipes down her slave then demands that she pisses all over her. She enjoys making Gabriela rim her ass and suck her nipples before this kinky lesbian pissing scene turns into a threesome! Gabriela sucks Fawkes cock and he pulls out briefly to give her a taste of piss drinking. Mistress Charlotte isn't going to be left out and gets Gabriela to lick her pussy, again giving Charlotte the perfect opportunity to pee in Gabriela's pathetic mouth. She is treated like a complete piss slut as she gets fucked in the doggystyle position while licking Mistress Charlotte and then Fawkes starts pissing inside pussy! One final piss from Mistress Charlotte all over Gabriela's back leaves her knowing exactly what she is there for!
Starring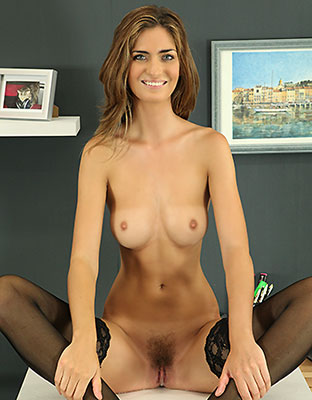 Charlotte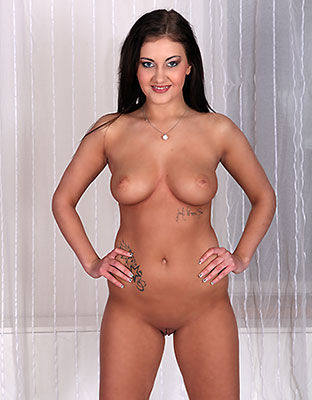 Gabriela Daniels