CharLady with Vinna Reed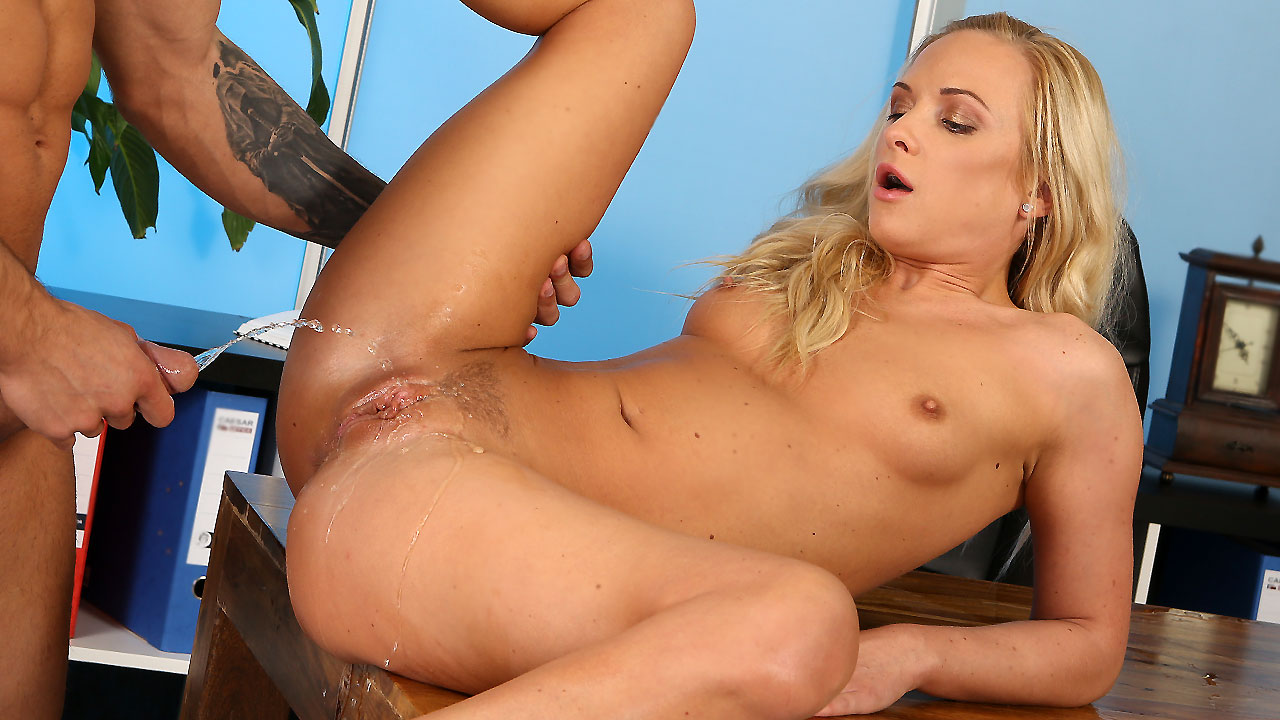 OR
Download and stream all our movies with monthly plans
Pay as you go = unlock only movies you want with token package!
Download full video here
Bonus clips
Download the gallery
Story
Gorgeous blonde Vinna Reed is cleaning the offices of her boss wearing tight jogging bottoms. Her boss sits at his desk and watches her closely as she cleans, taking in all of her curves and gets pretty turned on. He decides to try his luck with Vinna and pulls out his cock before he starts to piss over Vinna's ass. She looks shocked and suddenly it dawns on her what he wants. She kneels down and continues to get soaked, splashing him with his own piss then opens her mouth, taking a mouthful of his golden juices too. This sexy blonde starts to suck his cock and afterwards strips out of her drenched clothes. She gets her face fucked and this rough sex scene continues with Vinna standing above her bosses hard dick, pussy pissing all over it! She enjoys some 69 action then climbs on top of his dick, riding it with her wet pussy. Vinna lays down on the table and gets her pussy licked before being drenched in golden showers. They continue their piss fuck and now Vinna gets even wetter and covered in pee. Finally, her boss strokes his cock and cums over her perfect little ass, before Vinna catches one final stream of her golden pee in a goblet to finish this seriously hot pissing porn scene!
Starring
Vinna Reed